"Born in Hell" Reviews:
"Dark, intense film noir style. Not for the faint of heart!"
The writing is engaging, the artwork is great. It's black and white with some red for blood. Very intense situations, some pretty sick scenes lol--like I said, it's dark. Support indie comics!
Mama Bear.
5.0 of 5 stars
U.S. October 14
th
, 2021
"Impressive"
Incredible and detailed images. The story grabs you from the very beginning. Amazing trip to hell. Heartbreaking panels with the most characteristic characters. Super recommendable.
I love Amazon.

5.0 of 5 stars

Spain. October 5th, 2019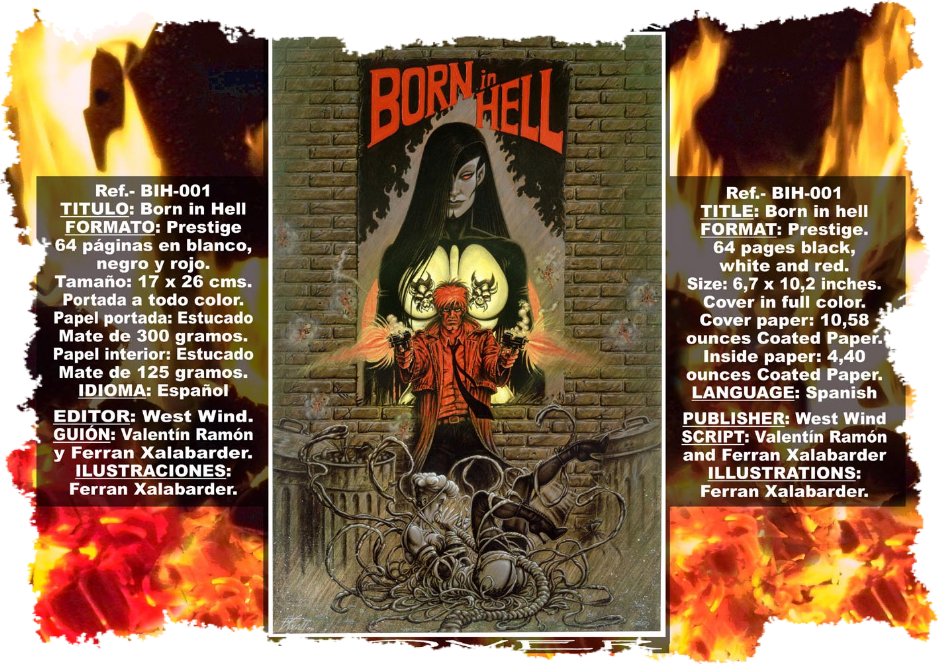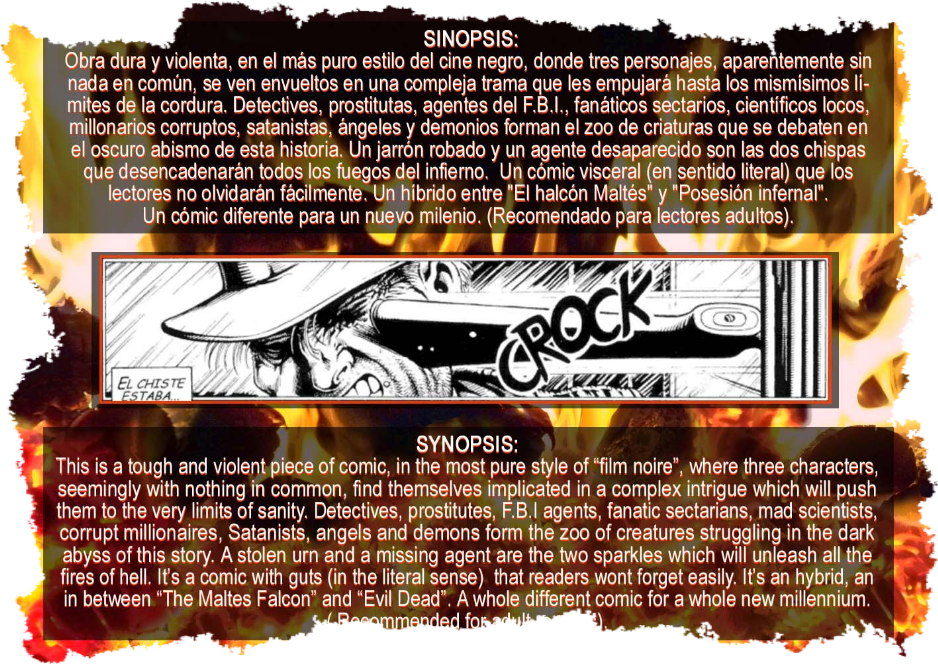 Click on the images to enjoy them in full
/ Pulse sobre las imágenes para disfrutarlas en mayor tamaño.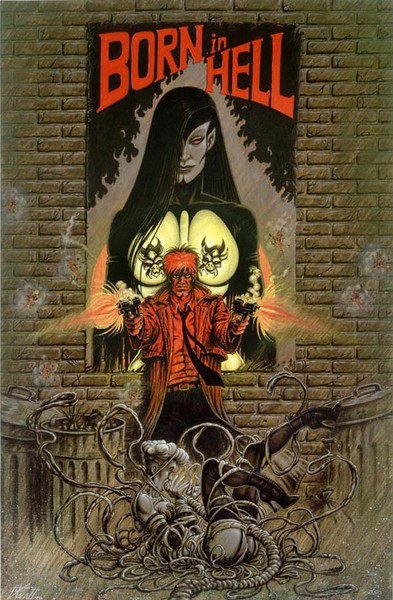 Born in Hell. (Spanish/Español)
Por Ferran Xalabarder & Valentín Ramón.

ENVÍO GRATIS DENTRO DE ESPAÑA. Marque la casilla FREE SHIPPING en el apartado de envío al realizar la compra.

Libro impreso. PARA ADULTOS. Formato "prestige". 64 páginas en Blanco, Negro y Rojo. (Spanish version)